The RP3 Models S & T can be connected with SmartPhone or Tablet, to monitor your workout, when the RP3 App installed.
For the Andriod devices (phone or tablet) we provide the option to connect via Bluetooth or USB cable: USB – Micro and USB – C cable. The RP3 side of the cable is a USB – mini connector.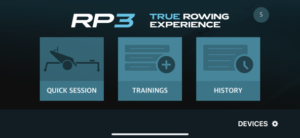 Click "DEVICES" at the right to go in the connect screen. Wake up the device with one stroke.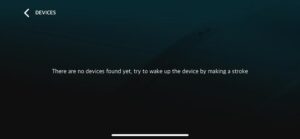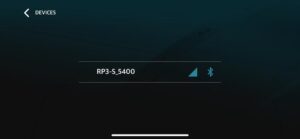 !! >> Be sure the powerbank (battery) in the machine is charged. This is often the problem when BT is not working. <<!!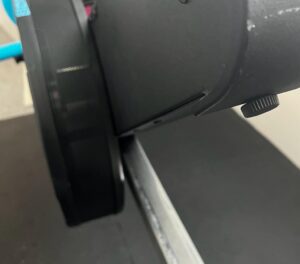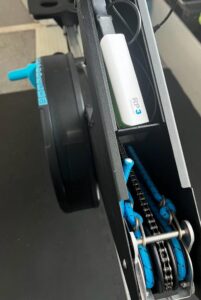 Also see the video on YouTube for finding the Powerbank in Model S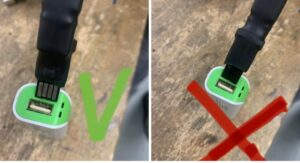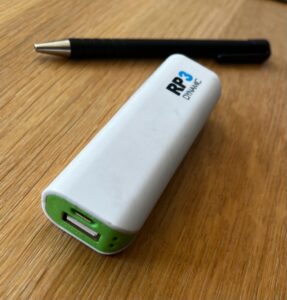 The powerbank can be charged with a USB – Micro / USB – A connector in a socket. See YouTube about charging and reconnecting the PowerBank.
The iOS app is only to be used with a Bluetooth connection.
When the cable is used, it appears automatically in the selection screen (no powerbank is needed).
[screen]
Sometimes the cable is broken, you will need a new one. The cable is twisted, so it is not possible to just buy a USB cable (Micro – Mini / C – Mini) in a retail shop.
You can order a new cable in the RP3 Rowing Webshop.
In some rare cases the interface unit is broken. This is usually due to moisture, electronics and wetness is not a good combination.
Is the Bluetooth connection doesn't work, first try to use a cable with Andriod device and the app. Next step to fix: check the cable. If that also isn't working you could order a new 'Interface set' in the RP3 Webshop.