Use the RP3 portal to discover how you can improve yourself
The RP3 Portal provides every rower an overview of the workouts. After a session, the workout is automatically added to the log when using the RP3 Monitor (app), and mentioned on top of the dashboard page of the RP3 Portal.
By going to the workout detailpage, you can drill down into the session, do some analysis, get the numbers and averages, compare the strokes during the workout and make a summary for reporting to your crew or coach.
If applicable, the workout is ready for adding to the Leaderboard.
The RP3 Portal consists of four sections:
1 Dashboard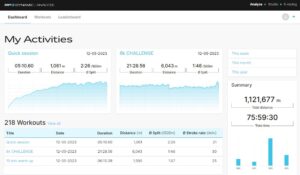 On top the two last workouts.
Then a list with an overview of all the workouts (incl. filter option on the right).
Next on the right: a summary with total distance & time. You can easily find simular workouts, switch between and select a workout to drill down into.
2 Workout detail page
Next to analyis, you also can export the data of the workout or copy the link to share with others.
See the four parts of the workout detail page below: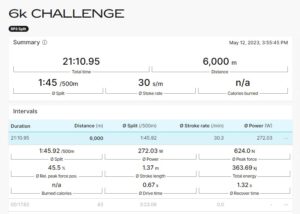 A workout summary & interval overview.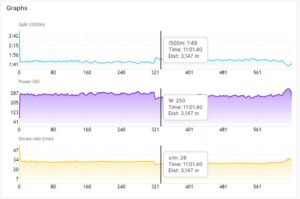 A graphs section with hoover function.

Split Overview section to analyse your workout in slices to, for example, lay out your race plan or find out how your performance varies over different distances.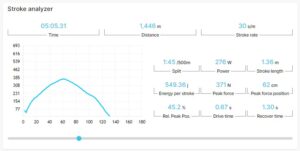 And the famous RP3 Stroke Analyser to see every single stroke and move the slider for replay the whole workout.
3 Leaderboard
Add your best 100m, 250m, 500m, 2.000m, 6.000m & 10.000m workout to the Leaderboard and check your ranking.
RP3 Rowing automatically detects a workout is egilable and valid for the Leaderboard.
After using the suggested button the mentioned workout is posted.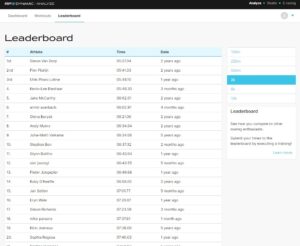 Every single workout posted on the leaderboard is been executed with the 90kg and 4x settings, so validated and ready for profile testing, rankings and to compare results with others.
4 RP3 Profile Page
Logically you can manage your RP3 Account on the profile page.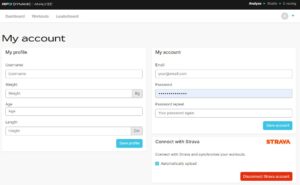 Here you also can manage your Strava connection by selecting the "Automatically upload" check. Your workouts will automatically upload to Strava after the session when using the RP3 Monitor (app).
Innovation
RP3 Rowing is working to design & build new functions and features to support users and customers to become a better rower and provide the True Rowing Experience. We have got a roadmap with technical tips & tricks for rowing the machines, schedules, workout suggestions, crew functions and self-coaching instruments.
As the new functionalities will be added, the portal will be providing these to be valuable for all users.
If you want to be the first to know when things are changing and are launched, please let us know and you will get updates first!